More than 1 million customers have built their business on HPE ProLiant servers. Virtual and dedicated servers to increase the speed of work and confidently accelerate business development. Test NVMe speeds up to 3.2Gbps
HOSTING IN EUROPE
STABILITY OF YOUR BUSINESS
Virtual Server — 4 Cores
100Gb NVMe
€20.00/month

Intel Xeon E5-2650 2,0Ghz (2 core)
100Gb NVMe up to 3,2Gb/s
2 Gb DDR Memory
Backup system RAID-1
Installation in 20 minutes
Windows, Linux Free
Technical Support 24/7
Virtual Server — 12 Cores
600Gb NVMe
€60.00/month
Intel Xeon E5-2690 2,9Ghz (12 core)
600Gb NVMe up to 3,2Gb/s
16 Gb DDR Memory
Backup system RAID-1
Installation in 20 minutes
Windows, Linux Free
Technical Support 24/7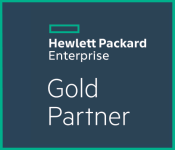 Official partner
Our company is the official distributor of HP Enterprise. We provide IT services that include consulting, operational support, and flexible servers optimized for performance, resiliency, and scalability.
BILLING PANEL
The service control panel will always remind you about payment for services, and save all your reports and requests.
OFFICIAL AGREEMENT
We have been working on a public offer since 2014, we conclude agreements with physical and legal entities. Warranty and service of our services to the customer in the first place
TECHNICAL SUPPORT
Don't ever panic! Our department is here to help you when you need us most. 24 hours a day, 7 days a week
Our equipment racks are located in the Netherlands Serverius data center at Ketelskamp 10, 7942KG, Meppel
IP ping test 5.255.68.177
The second data center where we place our equipment in Warsaw, at ul. Mirkowska 43C, 05-520 Konstancin-Jeziorna, Warszawa
IP ping test 93.105.40.1
Hosting company that provides dedicated and virtual servers for 15 years.
Our equipment is located in data centers that are located in the heart of Europe – the Netherlands N1.
The second site Tier is located in Poland N2.
Consult a specialist